Our Capabilities
Precision Fabrication in :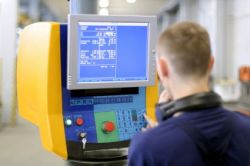 Steel, Stainless Steel, Aluminium, Copper, Brass, Zintec, Galvanize and
Pre Coated materials.
Fabrication of :
Brackets, Housings, Enclosures, Chassis, Bus Bars, Cabinets, Panels, etc.
Processes include:
CNC Punching, CNC Controlled Forming, Spotwelding, Mig, Tig & Aluminium Welding, De-Burring, Pemming, Assembly, Silkscreening, Painting, Plating.
Software includes :
Radan CAD/CAM 3D Modelling Design System,
Autocad,
e2i Production Control System.
Equipment includes:
Punching: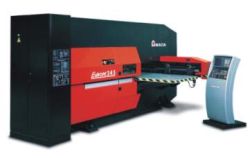 Amada Aries 245 CNC Punch Press.
Amada Arcade 210 CNC Punch Press.
Forming:
Amada HFB 50 20 8 Axis Operateur 2 CNC Press Brake.
Amada HFE 80 25 7 Axis Operateur 2 CNC Press Brake.
Amada ITS 50 20 5 Axis Operateur 1 CNC Up Stroke Press Brake .
Welding:
Esab Tig 3000i Programmable AC/DC Welder
Cebora Mig Welder .
Tig Inverter - Tig Welder .
Meritus 30 KVA Water Cooled Spot-Welder.
S.I.P 25 KVA Water Cooled Spot-Welder.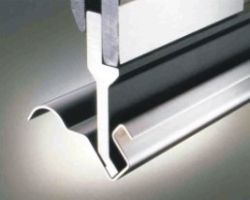 Pemming:
Haeger 618 Press withAutomatic Feed
Pem Series 4 Hardware Insertion Machine
Deburring:
Grindingmaster MCSB 600 Linisher
Spiratron "O" Series Vibrating Tumbler .
RAS Duomax Deburring machine.
Sealey 3M De-Burring Station . CEA.
Finishing:
Full Range of plating and painting finishes.
Silkscreen printing.
For more information on our capabilities contact Eurofab Technologies